An Interview With Fotis Georgiadis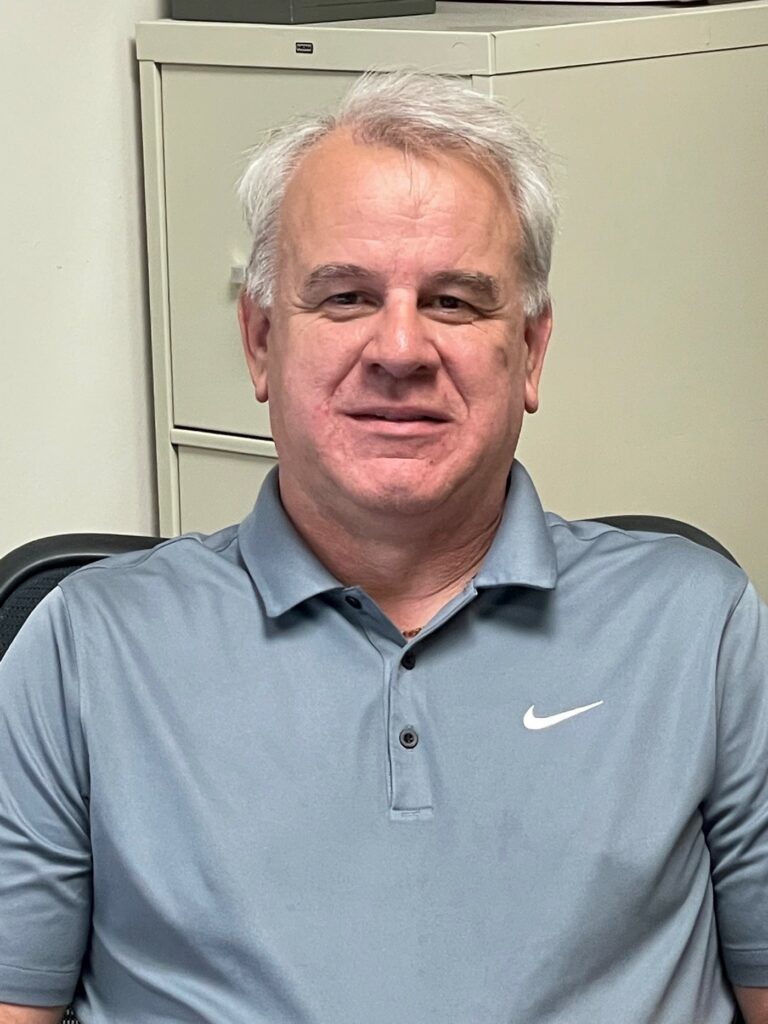 Mills-Winfield is pleased to participate in this interview with Authority Magazine.
---
Bring value to your client — Customers need ideas, not just products. Solutions are important!
---
As part of our series about how to create a trusted, believable, and beloved brand, I had the pleasure to interview Patrick Dorn.
Patrick Dorn Mills-Winfield Engineering Sales, Inc. Longtime sales and engineering experience in the mixer and agitator markets, for varied industries. Degreed Chemical Engineer.
---
Thank you so much for doing this with us! Can you tell us a story about what brought you to this specific career path?
Istarted in the industrial wastewater market developing systems for industrial wastewater treatment markets. Some of our systems utilized small mixers, which were supplied by Mills-Winfield, for these treatment systems. They were incredibly reliable, and when I was looking at a new career path an opening at LIGHTNIN Mixers was available for aftermarket sales in the Midwest. After about 13 years there, an opening at Mills-Winfield, who is the LIGHTNIN representative, became available so I joined Mills-Winfield. It was more rewarding solving customer's issues with a more direct approach here.
Can you share a story about the funniest marketing mistake you made when you were first starting? Can you tell us what lesson you learned from that?
Keeping the customer informed is the most important aspect of marketing. I do remember forgetting to tell a customer of a new development in a product that would aid them in their processing/manufacturing. They happened to see it somewhere else and asked me about it. I forgot that it would be useful for them. Fortunately, they saw it and we changed course in solving their problem. But it reminded me — always keep your customers informed.
What do you think makes your company stand out? Can you share a story?
Mills-Winfield stands out in experience. Our business has been around since 1930, and selling mixing equipment since 1950. Our team of sales engineers has many years of experience between the 4 of us, over 100 years combined.
Are you working on any exciting new projects now? How do you think that will help people?
Many of our projects touch people in ways that are important, be it from a pharmaceutical product, food product, water treatment, etc. Our products are the backbone to manufacturing important products people rely on in everyday life.
Ok let's now jump to the core part of our interview. In a nutshell, how would you define the difference between brand marketing (branding) and product marketing (advertising)? Can you explain?
Brand marketing is the simple marketing of a brand. We provide more than that — our products are marketed to industries that need them. Products are marketed for what they can do for a specific industry and customer. The brand marketing is the reliability.
Can you explain to our readers why it is important to invest resources and energy into building a brand, in addition to the general marketing and advertising efforts?
Brands are what the customer expects in terms of performance — across the uses and industries we serve. Customers reward brands that are reliable and stand behind their products.
Can you share 5 strategies that a company should be doing to build a trusted and believable brand? Please tell us a story or example for each.
Be accessible — answer your phone and respond to customer's needs.
Have a reliable product — time and money are wasted when you are simply fixing a product. Find a solution to improve your processes.
Be honest — tell customers if there are delays and the truth as to why things are delayed. It lets th customer plan for the future.
Bring value to your client — Customers need ideas, not just products. Solutions are important!
Maintain consistency — make sure the customer's needs are met and done correctly.
In your opinion, what is an example of a company that has done a fantastic job building a believable and beloved brand. What specifically impresses you? What can one do to replicate that?
In the machinery and equipment world, Caterpillar has made an excellent job of making a brand that is trusted with building unique solutions for customers. To replicate that, you must continue to innovate your products, along with keeping your quality standards.
In advertising, one generally measures success by the number of sales. How does one measure the success of a brand building campaign? Is it similar, is it different?
Brand building can measure success with the desire for customers to obtain that branded product, when alternatives are out there that are similar.
What role does social media play in your branding efforts?
Being active and authentic on social media is a required effort for success in almost any industry in todays information age. People want to see what the company is doing, what's new and exciting, and who we are and they go to social media to find these answers. Knowing that, we are intentional about putting out a genuine picture of who we are and what we do to continue to build a trustworthy brand our current and future customers can rely on.
You are a person of great influence. If you could inspire a movement that would bring the most amount of good to the most amount of people, what would that be? You never know what your idea can trigger. 🙂
Treat others as you would like to be treated. Don't push the negative — find the positive.
Can you please give us your favorite "Life Lesson Quote"? Can you share how that was relevant to you in your life?
Always keep your customers informed, even if the news is not what they (or you) want to hear (or convey). Customers would rather hear from you than you ignore issues. I've had some deliveries that were not acceptable to either the customer or me. Conveying that information is not always easy, but it is important. People can't plan without information.
We are blessed that very prominent leaders in business and entertainment read this column. Is there a person in the world with whom you would like to have a lunch or breakfast with? He or she might just see this, especially if we tag them. 🙂
Elon Musk — developed technologies that are on the cutting edge of the future industries. Much of his success was due to innovation and research — which some companies forget to do when they get bigger. If you don't innovate, you stagnate.
How can our readers follow you on social media?
We are available to follow through our website, www.mills-winfield.com, or on Linked-In, Facebook, Twitter, and Instagram. We post new products and uses for them on these pages.
Thank you so much for joining us. This was very inspirational.